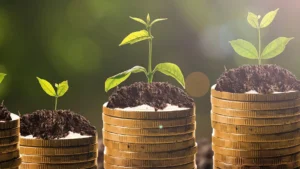 Prosperity can most easily be described as "more of what you want and more of what you need."
The Prosperity bottle contains Citrine and Aventurine. These stones are said to not only attract wealth, but to increase opportunities, confidence, and energy.
The Prosperity Bottle contains 1 Marimo Moss ball and several pieces of Aventurine and Citrine, sprinkled with crushed mirrored glass. Each bottle comes with a care instruction on the tag. **Please note, all moss and crystals are natural. This means that size and shape vary between the bottles and no two are exactly alike.